Welcome to the best of both worlds - state of the art manufacturing and local hamburger joints; international commerce and Friday night football; multi-million dollar deals and downtown parades; excellent logistics and easy access. We invite you to discover what makes Crockett Texas a place you and your business can call home. A close-knit community with a storied past and drive for the future is what you'll find when you come to Crockett.
No matter what brought you here, at the heart of this community you'll find small town values, hospitality, and a spirit that embodies our passion for unity and growth. Crockett residents take great pride in being involved in the community for the benefit of the everyone. Our active participation on boards and organizations, and involvement in church or sports within the city all help to build a close knit community where everyone looks out for each other. You see, in Crockett, we all work together.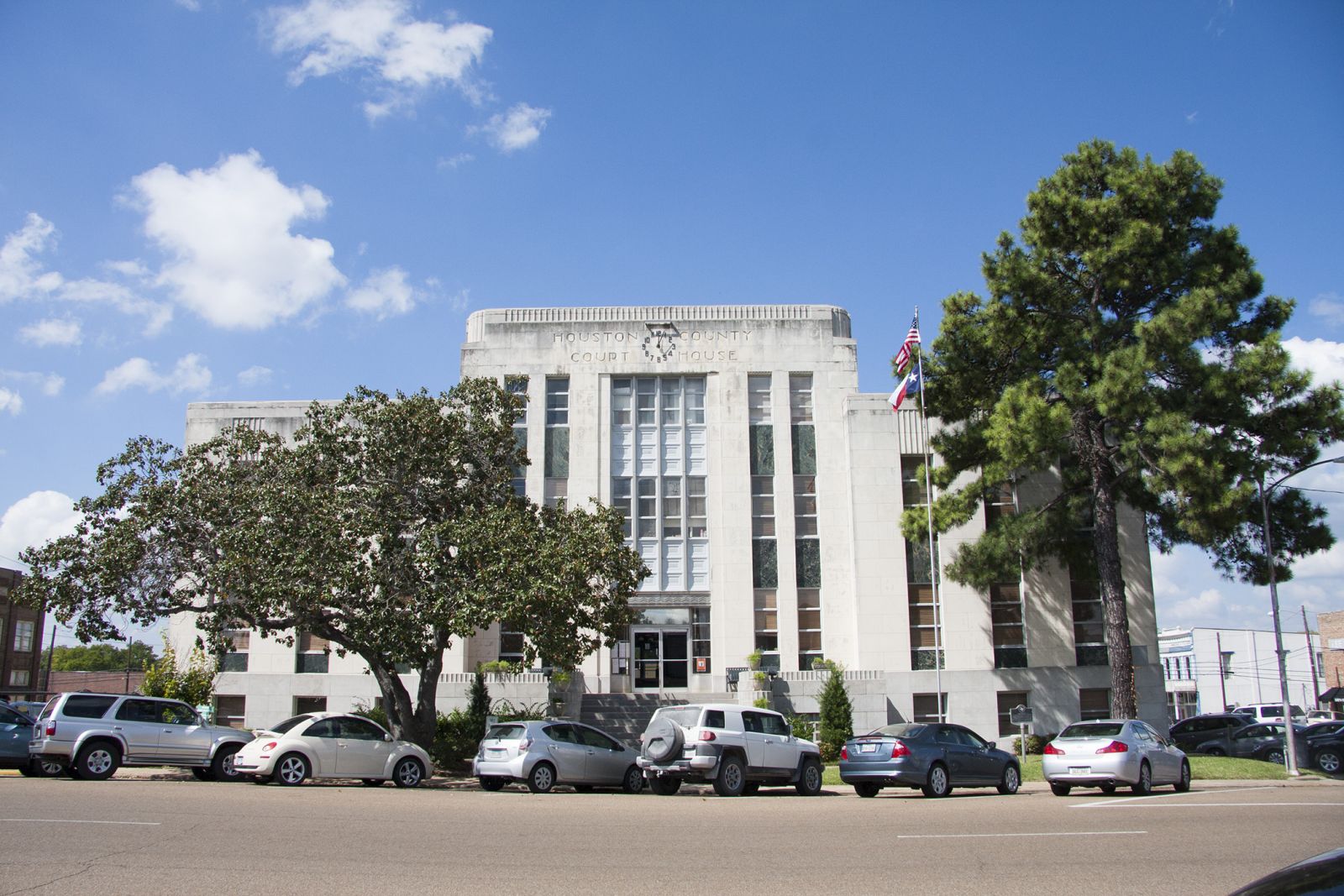 Crockett is the county seat of Houston County which is the oldest county in Texas! The town was named after the legendary David Crockett, who reportedly camped nearby on his way to the Alamo. A family from Tennessee donated the land for the town and named it after Crockett, whom they had previously known. The town was incorporated in 1837, and a post office was granted the following year. Crockett was connected to Nacogdoches by stage service. In 1839 raids by the Alabama-Coushatta and Cherokee Indians forced the town's residents to take shelter in the fortified log courthouse.
The railroad came through in 1872, enabling Crockett to exploit the county's timber resources. By 1885 the town was thriving with a population of 1,200, and the following year a school was opened for black girls. It evolved into Mary Allen Junior College, which operated into the 1970s. The population was over 3,000 in the mid-1920s, and by 1936 it was nearly 4,500. The population of Crockett increased while most of East Texas declined after World War II. It had reached 5,000 by the 1960 census. During this time, one of the first loop roads in the nation (Loop 304) was built around the city. This traffic reliever was procured through the works of heavyweight politicians who called Crockett home.